Field Day 2010
Vernon Alabama
West Alabama Amateur Radio Club
KC4UG
Here are a few pictures of the first Field Day held in Lamar County. This was sponsored by the West Alabama Amateur Radio Club, KC4UG. The location was a field in front of the New Lamar County High School.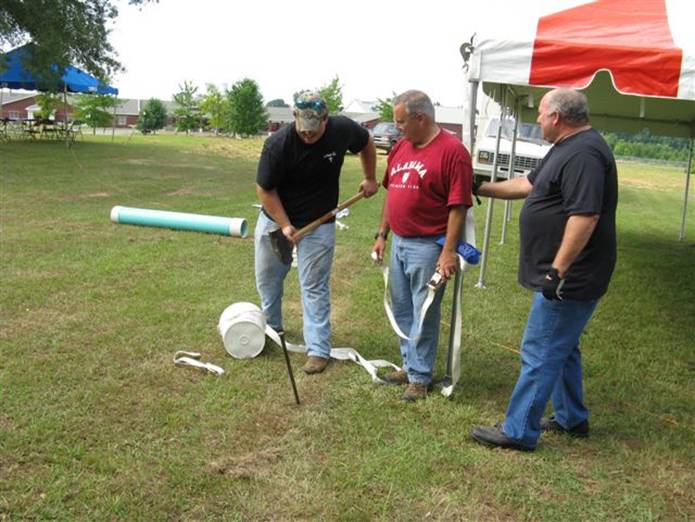 Driving the Tent Stakes for the food Tent.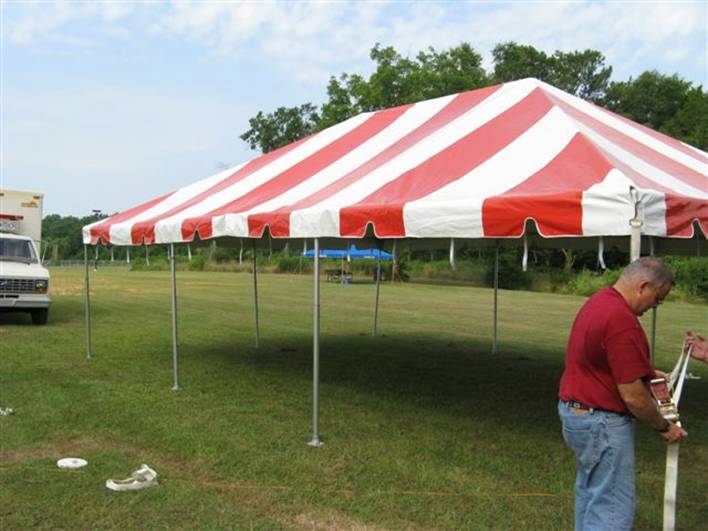 So where is the FOOD??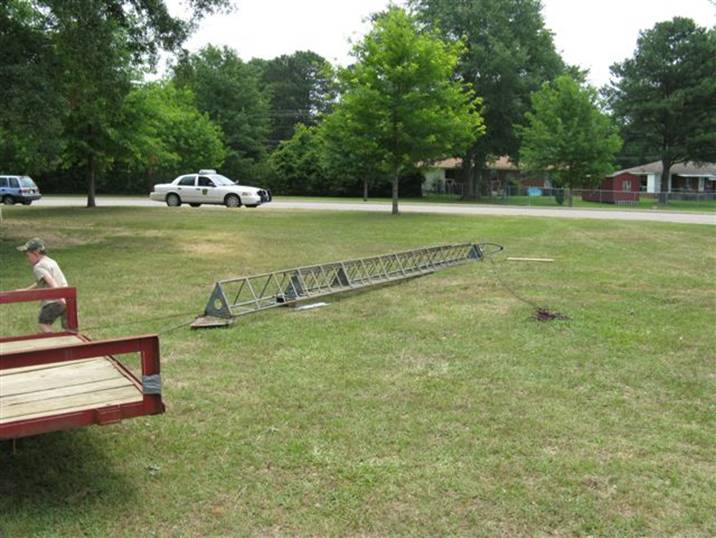 Tower getting ready to be stood up.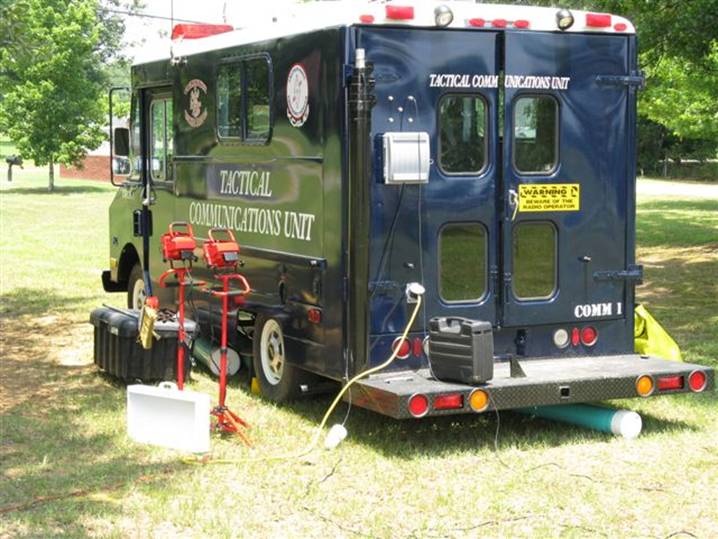 Mobile communications unit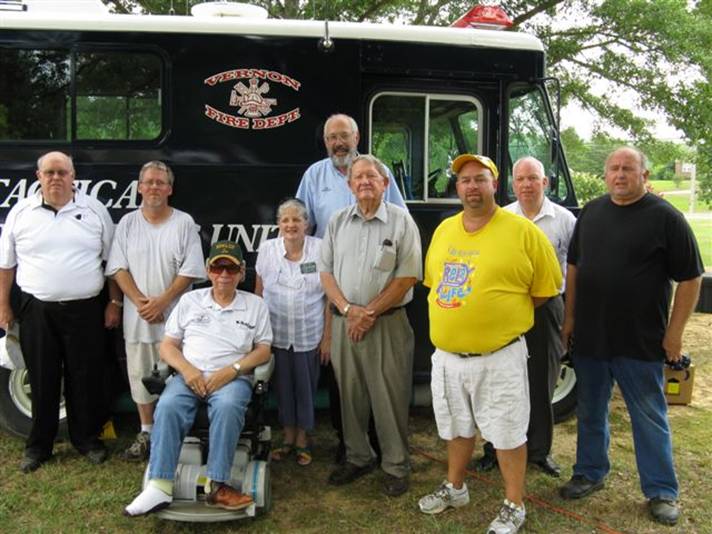 Pictures of members, visitors,  and some local officials: L-R, Allen Chandler (KJ4KFR), David Bash (KI4IKM),
Joe Wright (KD4LOF, Club President), Penny Isbell (KA4KUM, Asst Section Manager),
Jay Isbell (KA4KUN, Alabama Section Manager), Dupree Pennington (Vernon Mayor), Don Dollar
(Vernon City Clerk) Don Myres (Omni International) Kenneth Wheeler (KJ4KAO)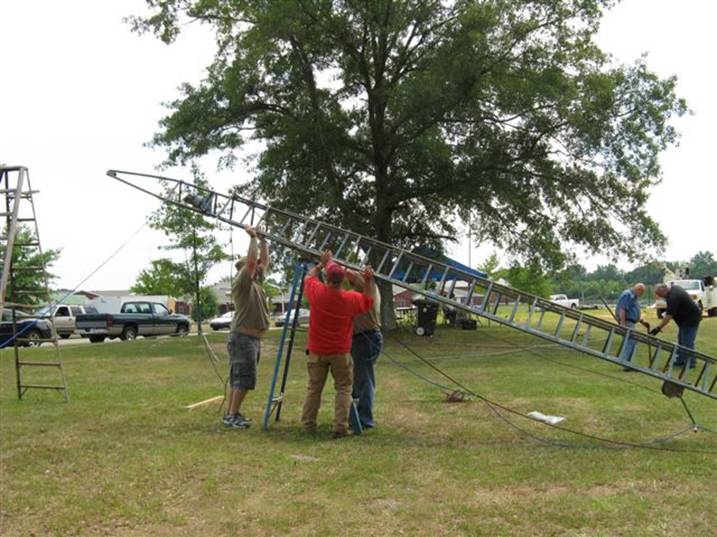 Lifting the tower, getting ready to install the HF Quad. Larry Anderson (KJ4MRL), Lynn White (KJ4KAV), Dave
Robertson (W3CO).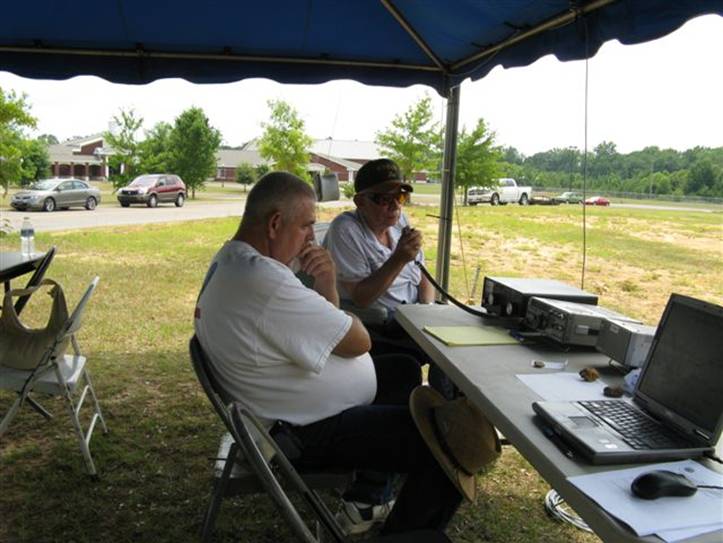 Roy Wilson (KJ4KAW) and Joe Wright (KD4LOF) working the 10 Meter Station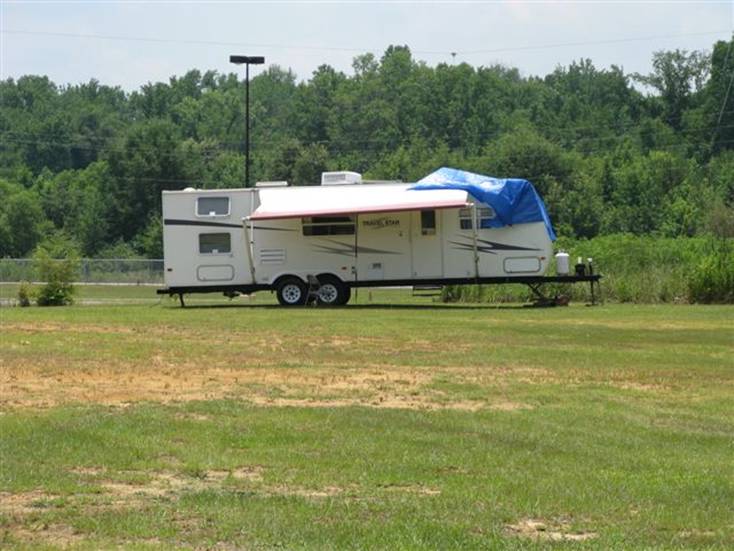 The EMA communications Trailer, working 40 Meters, Notice the dipole just above the tree line.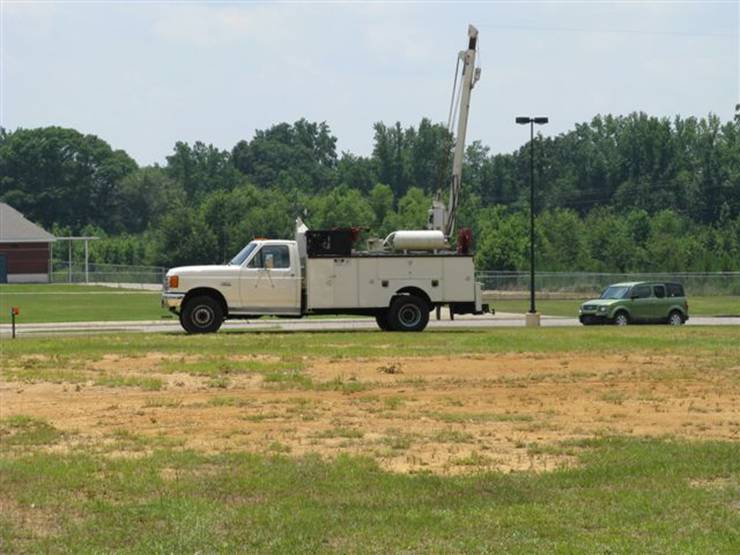 Just your basic dipole support structure; this is holding up one end of the 40 Meter dipole.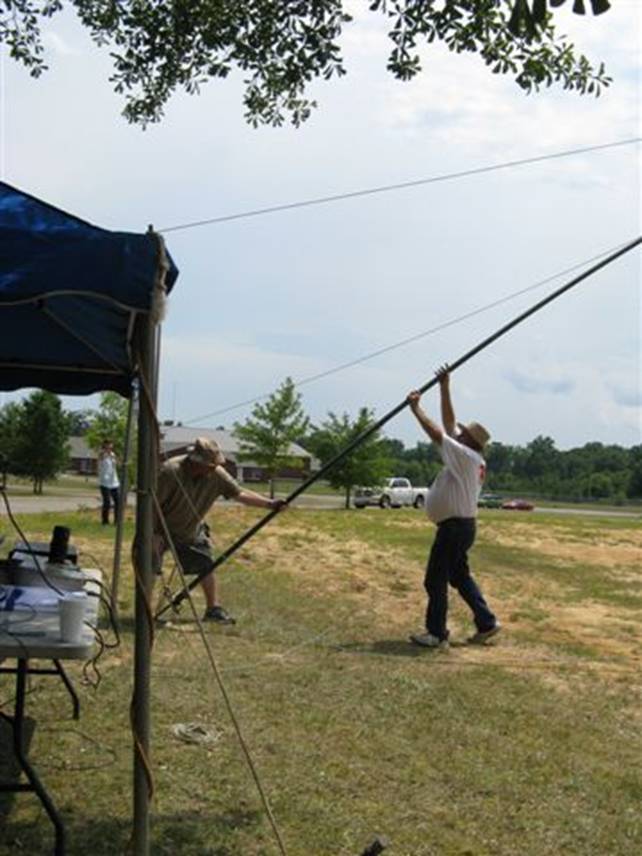 Standing up the dipole mast for the 10 Meter Station. Larry Anderson (KJ4MRL) and Roy
Wilson (KJ4KAW)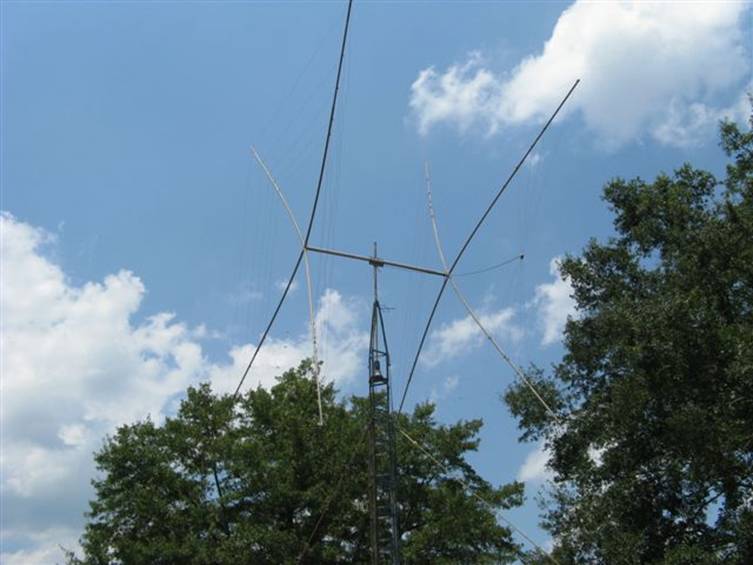 The 5 band Quad working 20 Meters, including contacts to Alaska, Hawaii and Guam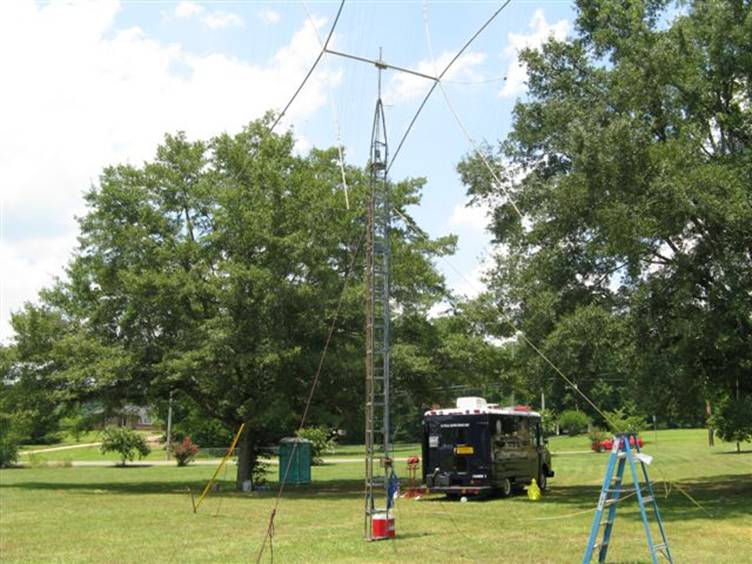 The Communications Van and the tower/quad working 20 Meters